my 
portfolio
I'm always restless and looking for better solutions.
Currently I am leading the team for UX/UI Web and online graphics at SIXT, Germany's largest mobility service provider.
I'm responsible for creation and redesign of websites and landing pages. Of course my team is also developing and maintaining the styleguides for our online CI. I'm deeply involved in web concept, UX, site navigation, interaction models and website testing. Additionally my team is currently working on a lot of redesigns and improvements of some of these pages. Each of these has been done by myself or under my direction.
At SIXT I worked on thousands of UX solutions, designs, improvements, new features and landingpages - too much to be listed in details. That's why my portfolio is focusing only the most important projects in general. If you have questions or want to know more about me and my work, please don't hesitate to contact me.
Please find a short selection of the most important projects below.
SIXT rent a car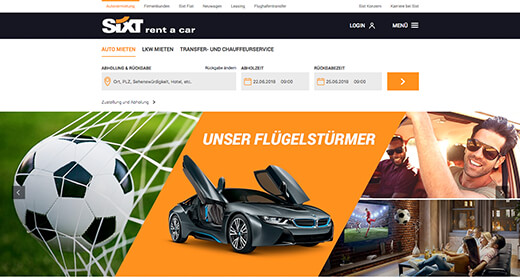 SIXT car sales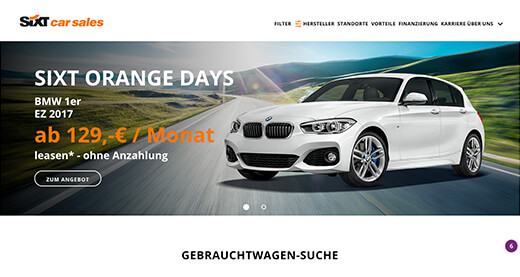 SIXT unlimited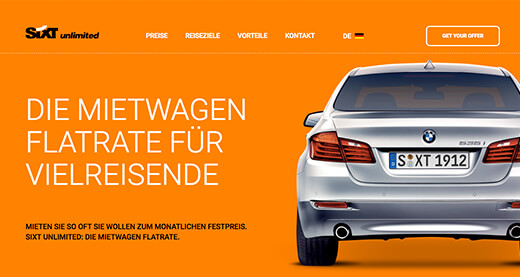 SIXT rent a car - next generation