SIXT car sales 
Details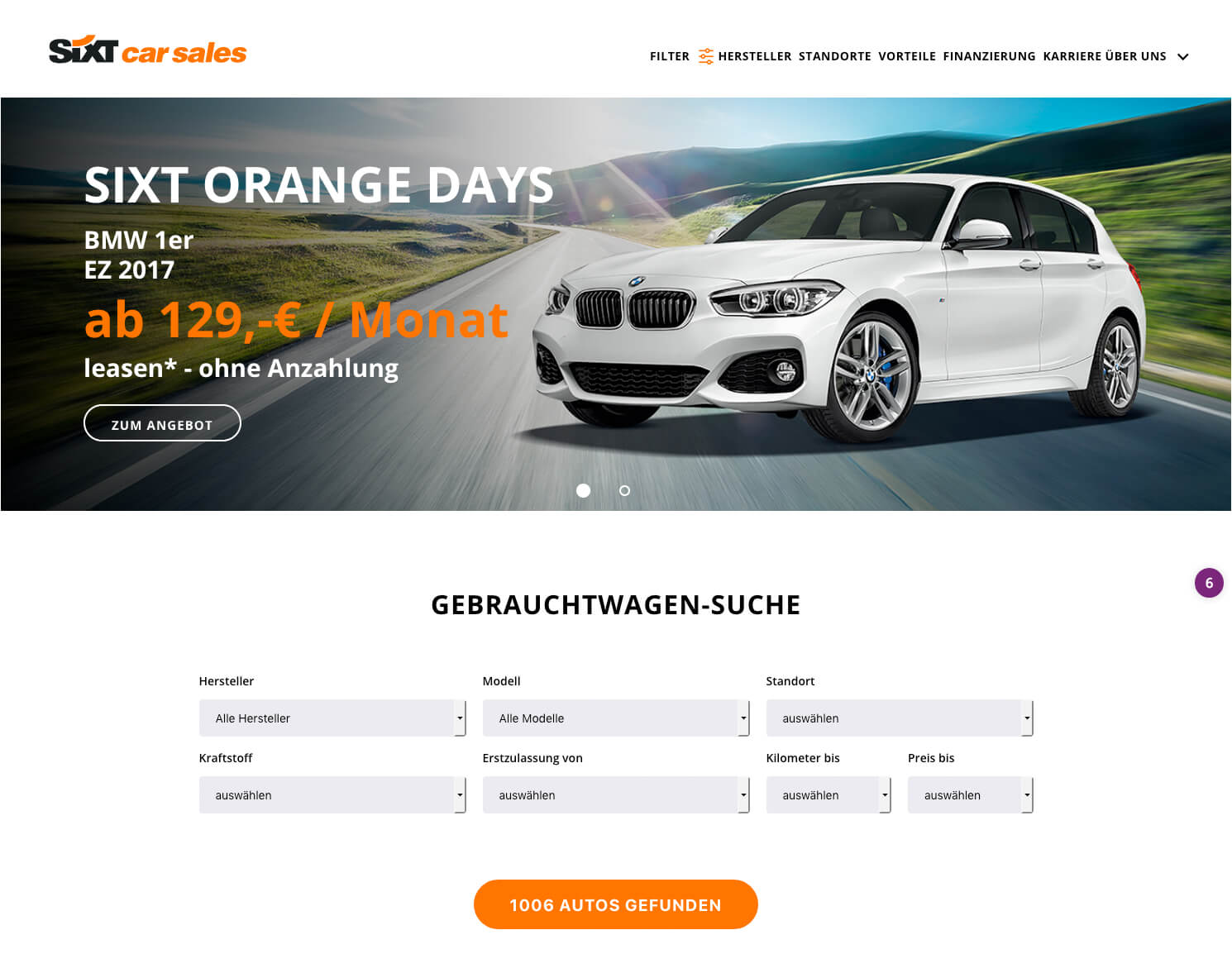 The SIXT portal for selling used cars. My department has created a complete new and responsive design for all pages in order to higher usability and conversion rates – with success.
My role in this project was supervision of the entire UX process and the final UI creation to ensure quality, goal achievement and meeting the deadline as well as consultation to give inputs and critics. We rethought the entire page and it's UX as well as all UI elements and visuals. Goal was to create an easy to use responsive and modern looking page. To achieve the goals as best as possible we started with blank pages and created the entire page new from sketch, but without loosing sight of old page's analysis data, previous testing results and user feedback.
Screendesign finished in 2017 - ongoing optimisation and extension of features.
http://www.sixtcarsales.de/