SIXT rent a car - Next Generation -
Details
Since Sixt is represented at the US market there was a need to match the special requirements of the US market as well as to provide the best-in-class online experience. This new website is currently an experiment existing in parallel to our "normal" website. Goal is to test and improve with a smaller but real audience.
My team is responsible for webdesign, UX and the visuals being used across the page. We created the styleguide and insure it's consequent usage and consistent implementation. To improve the page we are collaborating very close with SIXT's teams for web analysis and optimisation as well as with stakeholders and involved departments.
Since 2009 I'm the design and UX lead for the rent a car websites and since 2012 I'm supervising the team of UX/UI experts and visual designers. In addition I'm supervising any SIXT's rent a car related collaborations with external agencies regarding webdesign, UX and implementation.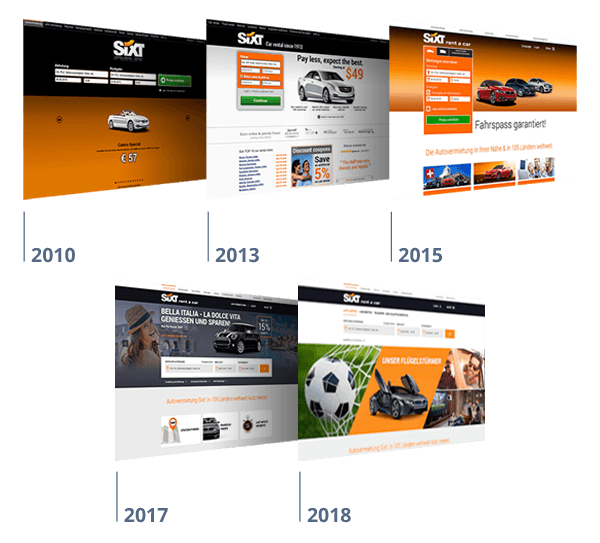 preview.sixt.com